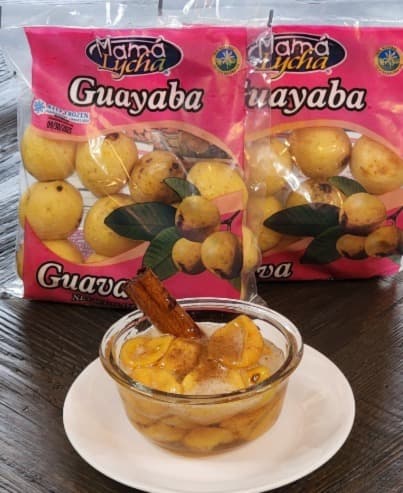 Mexican Guava Compote
: México
Desserts
15 mins
undefined: Beginner
1 package Mama Lycha Frozen Guavas 

2 ¾ cups of water

2 ½ cups sugar

1 cinnamon stick

1 tablespoon lemon juice

Vanilla ice cream



Thaw the guavas for a couple of hours.

Place water, sugar, cinnamon and lemon juice in a large pot and turn the heat to medium. Once it begins to boil, reduce the heat to low for approximately 12 minutes to allow it to thicken.

Cut off the end of the Mama Lycha Guavas and then cut them in half. With a small spoon, carefully remove the seeds; try to avoid breaking the guavas.  

Once the syrup has thickened, add the halved guavas, and when it starts to boil again, cook for 2 more minutes, then cover and remove from heat and let cool slightly.



Don't worry if you can't remove all the seeds from the guavas, they will come out when you add them to the syrup, you can also use a strainer to remove them. You can add a scoop of vanilla ice cream to go with it and your kids will love it.