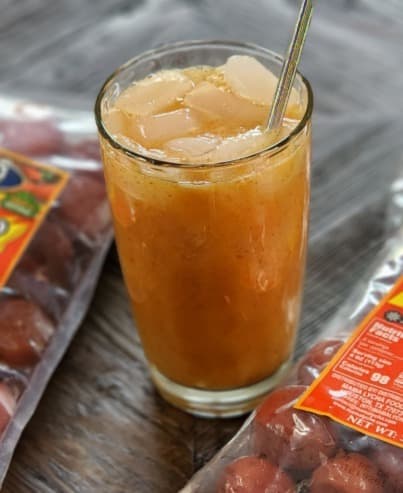 Red Jocote Smoothie
: Hogares Latinoamericanos
Desserts
Quick And Simple
To Go
15 mins
undefined: Beginner
1 package of Mama Lycha Jocote (Peaches)

Sugar to taste 

1 liter of water 

Ice 

Lemon to taste



Thaw the Mama Lycha Jocote for a couple of hours. 

Remove the seed from the jocote by scraping the jocote with a spoon.

Add to the blender the 2 cups of ice, the previously shaved jocote, the tablespoons of sugar, the juice of 1 lime and blend.

Add grated lemon and ready.



Jocote has a naturally sweet flavor, so if you consider it necessary, you can add sugar after blending the mixture, to make sure it is just the way you want it.