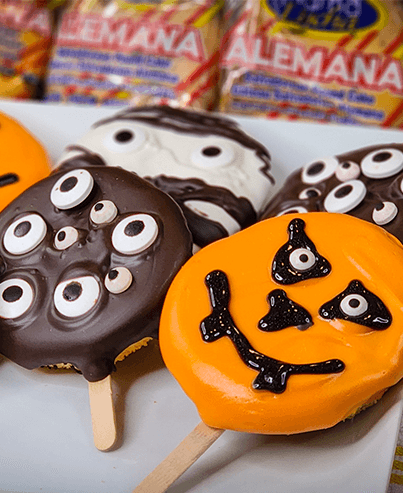 Halloween Cakesicles
: Latin American Homes
Desserts
Adventurous
30 mins
undefined: Intermediate
1 package of Mama Lycha Alemanas 
Crumble the cake adding the butter to turn it into a dough and put it into the ice cream molds. 

Melt the chocolate and put a layer on top of the dough. Place in the freezer for 3 hours.

Decorate your cakes with whatever you like and you're ready to go!
Don't feel limited if you don't have any of the decorating ingredients, you can use whatever you have in your kitchen to bring the sweetest monsters to life.