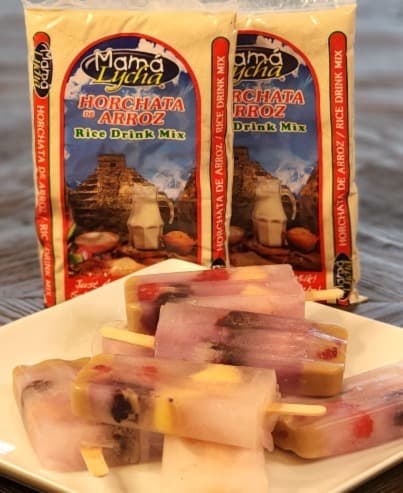 Horchata Popsicles
: México
Desserts
Quick And Simple
To Go
30 mins
undefined: Beginner
2 packages MamaLycha Horchata de Arroz 

½ cup blackberries or red berries 

½ cup pineapple and melon



Prepare the horchata water by adding water or milk.

Cut the melon and pineapple into very small, bite-size squares.

Slightly crush the blackberries to release some of the juice.

Macerate the melon, pineapple, and blackberries with a teaspoon of sugar for 20 minutes.

Fill the molds with the horchata at room temperature and the fruit mixture.

Freeze for 6-8 hours or overnight.



This is your chance to add your own special touch. Add or change your family's favorite fruits and enjoy these popsicles your way.