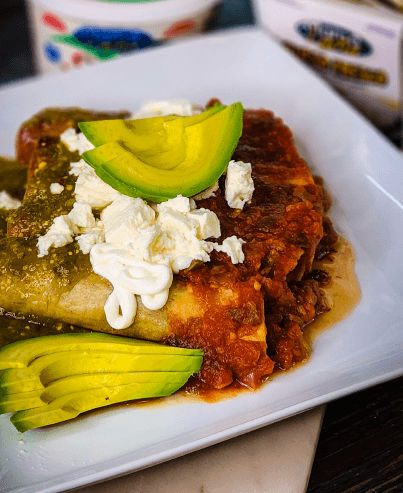 Mexican Flutes
: Mexico
Side Dishes
Quick And Simple
To Go
30 mins
undefined: Intermediate
1 Mama Lycha Mexican Style Sour Cream 

1 Mama Lycha Queso Fresco (Authentic Fresh Cheese)

Barbacoa (protein of choice)
Take a tortilla and fill it with barbecue, meat or chicken. Repeat this process with as many tortillas as you like.

Place all the tortillas in a pan with hot oil. Cook for 2-3 minutes on each side until golden brown.

Serve the tortillas with salsa verde on one side and salsa roja on the other.

Top with Fresh Cheese and Mexican Style Sour Cream, and garnish with avocado.
Use a long toothpick to go through all the tortillas you have already rolled so they are easier to handle when you put them in the pan.