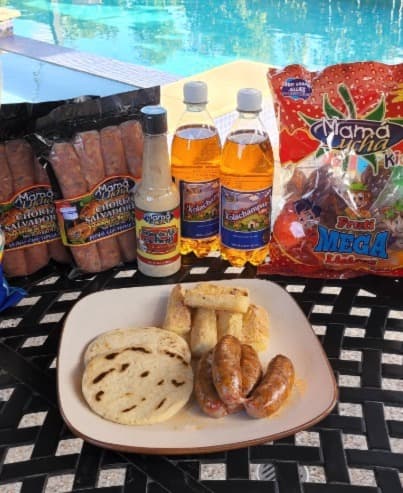 Colombian Chorizo With Cooked Cassava
: Colombia
Side Dishes
Authentic Classics
Quick And Simple
To Go
60 mins
undefined: Intermediate
1 Mama Lycha Colombian sausage

2 Mama Lycha frozen yuccas 

1 tablespoon of Mama Lycha garlic sauce with
parsley 

1 pinch of salt

2 cups of water



In a pot place the cups of salted water and wait until it boils. Then add the 2 yuccas and wait 15 minutes more until they are soft.

On the grill or in a frying pan put the Colombian chorizos until they are well cooked.

Serve the chorizos with the yucca and put the garlic sauce on top of the yucca.



To verify that the yuccas are soft or tender, you can stick a fork in
them. If the fork goes in easily, they are ready, if not, you should wait a few
more minutes.