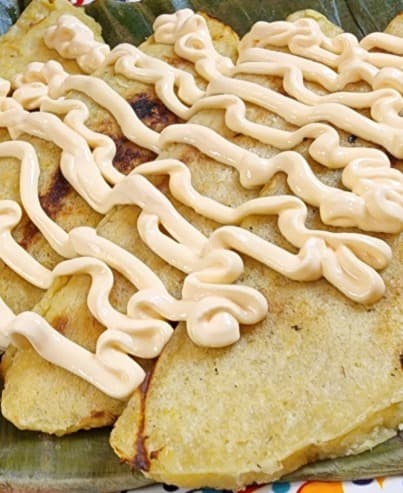 Riguas With Honduran Cream
: Honduras
Side Dishes
Authentic Classics
Quick And Simple
To Go
15 mins
undefined: Beginner
1 package of Mama Lycha Riguas (fresh corn cakes)

1 bag of Mama Lycha Honduran cream



Place the Riguas in a skillet over medium heat for 3 to 4 minutes and turn them frequently until you feel that they are hot on both sides.

Add the Honduran cream just before serving.



Mama Lycha's Riguas are made with 100% fresh corn or corn kernels. They are 100% vegetarian and are so easy to prepare that you can eat them at any time of the day.