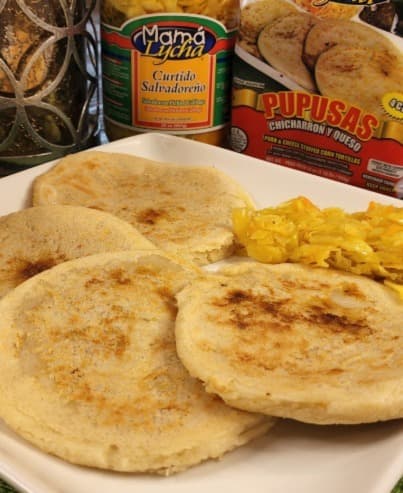 Pupusas De Chicharrón (Pork Rind) With Salvadoran Curtido
: El Salvador
Side Dishes
Authentic Classics
Quick And Simple
To Go
15 mins
undefined: Beginner
1 package of Mama Lycha Pupusas

1 jar of Mama Lycha Salvadoran Curtido

Mama Lycha Ground Cheese



Unwrap the package of pupusas and place them in a hot skillet for a few minutes
to heat them.

At the moment of serving, he adds the Salvadoran curtido.

Add more cheese on top.



If you don't use all the pupusas, the best thing to do is to keep the
leftovers frozen in the package with the leftovers so they keep better. If you
managed to cook them all, keep them in the refrigerator but try to eat them as
soon as possible to enjoy their flavor.