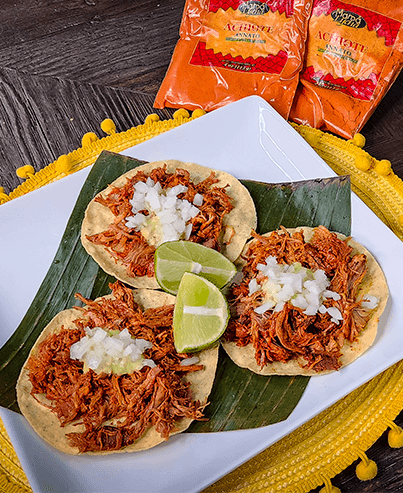 Adobo Toast
: Latin American Homes
Side Dishes
Quick And Simple
60 mins
undefined: Intermediate
Mama Lycha Plantain leaves 

1 tablespoon of thyme, 1 tablespoon of garlic salt
First, prepare the adobo (marinade) and then, in a pot over low heat, place the plantain leaves that will be used to wrap the pork in the marinade. 

After 8 hours of cooking, you will be ready to serve it and serve it with lemon and onion.
This is a recipe ideally to plan a day before you want to eat it, but it is well worth the wait. Speeding up the cooking process can lead to raw or overcooked meat, which will lose the ideal flavor of the dish.