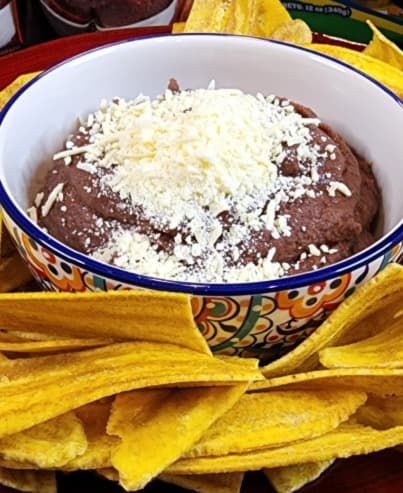 Plantain Slices With Bean Dip
: Colombia
Appetizers & Snacks
Authentic Classics
Quick And Simple
To Go
15 mins
undefined: Beginner
1 package of Mama Lycha plantain slices

1 doy pack of Mama Lycha refried beans

1 package Mama Lycha hard-ground cheese

1 Mama Lycha butter



Heat the refried beans in a skillet over low heat. 

Serve the plantain slices on a platter or on a large plate.

In a bowl, serve the beans hot and add the ground cheese.



If you don't use all the beans, keep them tightly sealed in their packaging and put them in the refrigerator.