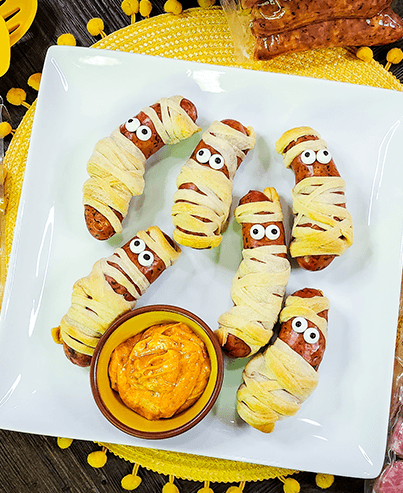 Mummies Mama Lycha
: Latin American Homes
Appetizers & Snacks
Quick And Simple
To Go
15 mins
undefined: Beginner
1 package of Mama Lycha Salvadorean chorizo (sausage)
Create a thin pizza crust and cut it into strips.

With these strips, wrap the sausages and put them in the oven.

Make a dip with the cream and Mama Lycha sauce.

Serve the mummies on a plate and add the sugar eyes.
You can prepare this recipe with Salvadorean or Colombian chorizo, either option will be delicious.