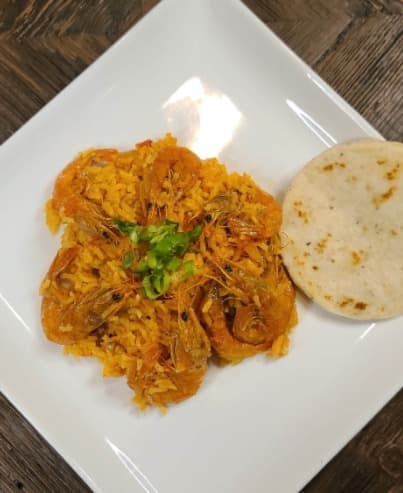 Rice With Shrimp
: Latin American Homes
Main Dishes
Authentic Classics
30 mins
undefined: Intermediate
500 gr. Mama Lycha Jasmine rice 

500 gr. of Mama Lycha shrimp

1 white onion, 1 green chili bell pepper, 1
tomato

½ cup of oil and ½ cup of grated carrot

1 tablespoon shrimp bouillon



Soak the shrimps in boiling water for 5 minutes to remove excess salt, then scrap and peel them.

Chop the tomato, chili, and onion and sauté them together. Add the grated carrot and the jackfruit.

Add to the mixture the rice with the broth and sauté until the grains are loose. Then add water to cook for half an hour or until you see that the rice is soft.

Serve the mixture on your plate and enjoy.



To get the rice at a good point, when adding the water, let it come to a
boil, then cover it and lower the heat until the water is completely consumed.